In addition to its payment functionality, XL POS offers good functional coverage to meet the needs of franchisees, independents or associations of members. It handles stock management and all merchandise flows, cash register receipts and professional activity (management of quotes, orders, delivery notes, etc.)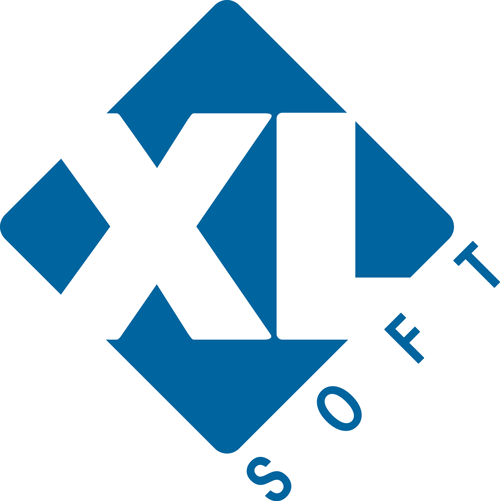 XL Pos is a cash register and management software for your point of sale. Certified NF 525, it complies with the 2018 legislation on cash register systems.

XL Pos is a software that can be adapted to almost any business sector :

Professional expertise

 

In addition to the front office of collection, the XL Pos warehouse back office makes it possible to manage stocks and all goods flows, the classic counter activity (management of the receipt) and the professional activity (management of estimates, orders, delivery notes and end-of-month invoicing). More than just a simple stock management, this is a real decision-making tool with its module the restocking project, or the XL Report module, an integrated statistical tool that allows you to create your reports or customize them.
Receipt 

XL Pos allows for simple, fast and intuitive cashing. Thanks to its ergonomics and simplified design, the handling is effortless.

Multi-payment, deferred cashing cheque, or take-back and credit note operation are perfectly operational on XL Pos. You have full control over your pricing policy towards the customer: line, ticket, percentage or euro discount.

The cash register also offers more specific functionalities such as the management of a connected scale or the possibility of expressing restocking needs.

Leisure activities
Spectacle
Garden
Materials

 
Back - office 

Thanks to the notions of grouping, family, sub-family, collection...  the software's administration function allows the perfect management of a structured database. The "Mode" version allows you to manage sizes, colors, specific declinations, prices, quantities, which then structure your data tables.

XL Pos allows you to edit and print your labels. You can easily manage your inventory and replenishment, promotions, sales, and inventories.

The administrator module is therefore a real decision-making tool for the manager. This module saves time and increases productivity for your organization.

«  XL Pos increases your productivity. Focus only on the essentials ! »
Security, access rights and traceability 

You define the access rights of each person. The XL Pos software allows you to partition the navigation. Each type of profile (Store manager, salesperson, trainee, etc.) has access to information and/or functionalities.

As an Administrator you can view the transaction history for each seller.
Statistics 

For the independent trader, a powerful statistics module is essential. The XL Pos module allows you to create more than 200 statistical reports: cross statistics, statistics in cubes (available with the XL Report add-on module), by product, by category, or by seller.

Thanks to XL Pos, you can make the most of the strengths of your point of sale and correct the weaknesses highlighted.

The solution becomes the support for your growth.
Technical support 

You are never alone !

With the XL Pos software solution, you benefit from telephone support from Monday to Saturday. Our team of specialists will accompany you whenever you wish in each of the events related to your activity. We take control of the software remotely.


XL POS tutorials :
Find all XL POS tutorials on their YouTube channel ! 
They trust us !

Huygens chooses XLPOS and JLR for the computer equipment of its Parisian store
Huygens, the new cosmetics brand, opened its first boutique in Spring 2013 at 24 Rue du Temple, 75004 Paris.

Cocooncenter chooses XL POS software
Cocooncenter chooses JLR as its integrator partner for the equipment of its point of sale for the XLPOS payment software.
---